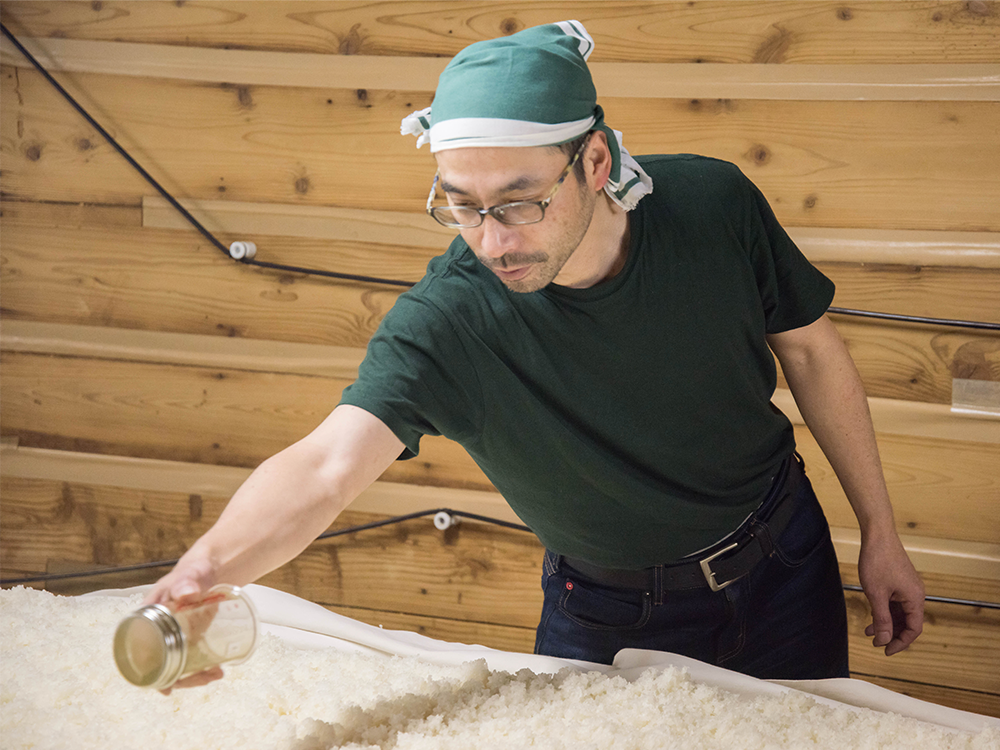 Daisuke Komatsu
Toji, Owner, Managing Director & Sales
Komatsu Shuzo crafts products that are very unique and attractive. All products are made by the small team of five (including Komatsu san, the owner), using the aged wooden brewing vessels and tools that was handed down from generation to generation. Komatsu san is inspired by ancient drinks fermented with Koji mold and designs distinctive products with a modern edge. He embraces the old and creates the new.
KOMATSU'S STYLE
Juicy and lightly sweet
KOMATSU'S STYLE
Juicy and lightly sweet
Charming and innocent yet absolutely devilishly addictive. This lightly sweet sake will take you by surprise. But don't be put-off because we said it's sweet; it's complimented by a mouth-watering juiciness with hints of lime peel that just melts together with many different types of food. This sake is so easy going that it instantly comforts you like a warm fuzzy blanket.
Karatsu Shi & its surroundings